Gravostyle™: Unique CAD/CAM software to drive Gravotech engraving machines
CAD AND DRIVING SOFTWARE
One-of-a-kind piloting software for Gravotech laser and rotary engraving machines
Expert engraving & cutting software made by engravers for engravers
Gravostyle™ is a professional cutting and engraving software that puts Gravotech engraving expertise in reach. Benefit from advanced possibilities and save time! Unique features available: Braille, Photostyle, Print & Cut, and more.
 
Gravostyle™: unique piloting software for laser machines and rotary engraving machines
Are you already using Gravostyle™ on your rotary machine, and expanding your business with a laser machine? No need to learn how to use another engraving software, switch in one click on the Gravostyle™ interface to set-up laser engraving!
 
Complete engraving process mastered
Due to our history of making engraving machines, we have a full understanding of the engraving process. Gravostyle™ is a CAD/CAM software fully compatible with all of our technologies. The software/machine interaction streamlines and improves your day-to-day engravings with functions like Point & Shoot.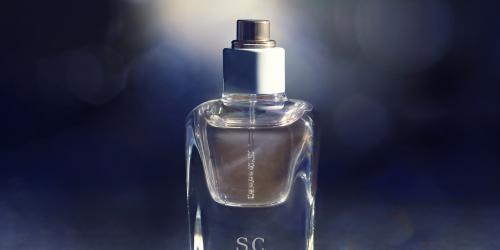 Personalization
Jewelry, funeral, engraving of glass or wood objects, gifts & goodies
New - Wobbling for Galvanometric lasers (laser stations): allows thin metal cutting and possibility to "increase the spot width" when engraving, very useful for Jewelry applications.
 
New - Layout Wizard is now available for laser machines (it already exists for Rotary). It guides the user step by step in choosing the machine, accessories, defining the plate and so on up to the final engraving.
 
Customizable engraving software: can communicate with databases to automate jobs (from a website or PDF files for instance) via an on-demand development.
 
Photostyle: Turns a picture or a photo into dots in order to be engraved by a mechanical machine.
 
Dedicace: option that allows to save a manual signature or dedicace and have it replicated from the machine to the part.
 
Logo vectorization tool (and modification) to make it engravable with any technology.
Identification
ID plate, label and direct parts marking
New - Gravostyle can now generate 1D (barcode) or 2D codes from different formats (GS1, UID, Code 128, QR Code, etc…) with a Galvanometric or Gantry laser.
 
New - Vectorial 1D or 2D codes: these codes can now be engraved with Rotary equipment in different mode: Bitmap, cloud of dots, hollow mode, drilling.
 
CAM Laser define a deep and nice looking engraving for industrial applications (aeronautics for instance).
 
Calibration mode  quickly find the right parameters to work on a new unknown material.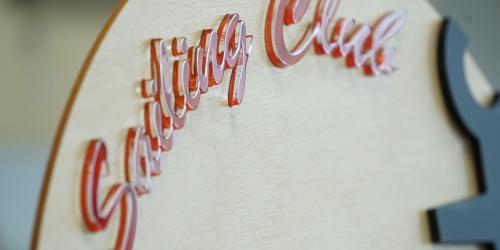 Signage
Sign engraving, stamps, POP displays, mailboxes, external signage, personal badges
New - Automated Print & Cut: repeat the last pattern from targets recognition without importing the electronic file again.
 
Matrix mode: easily produces a batch of tags (engrave and/or cut) even with variable data from one plate to another.
 
Braille: automatic transcription module ensuring that the typed text will be translated in certified Braille version up to date.
 
Stamp mode to make batches of stamps easily all at once, increases productivity and reduces material losses.
 
Intaglio enhances Signage possibilities with Rotary machines, to produce very high added value signage
Creativity
Models, visual communication, trophy making, fab lab, education
New – Advanced import feature: you can now import different file types (Adobe, Corel, dwg, dxf, etc…) at once (batch import) and use an automatic nesting function to launch them all at the same time.
 
CAM mode: allows creation and realization of 2.5D crafts (mold engraving and inserts, hot stamping).
 
Smart creation tools: for the creation of rulers, verniers and functional items.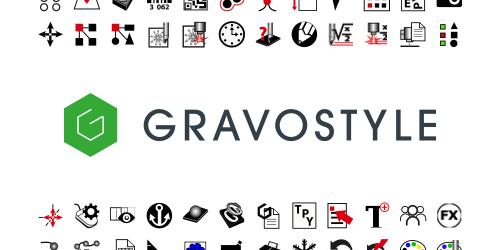 General improvements
New - Interface redesign: the whole interface has been redesigned to be even more simple to use and compatible with 4K screens.
New - Automatic initial height management on laser stations: the tray or head of the laser moves to the initial requested Z position (height) before engraving/cutting.
New - Smart height management feature on laser stations: the tray or head of the laser automatically refocuses between passes when cutting or deep engraving, improving its efficiency.
New - Unicode development: Gravostyle 9 is now encoded in Unicode, allowing to mix different alphabets and languages in your interfaces and jobs (import file, compose job, interface).
New - 64 Bits: Gravostyle 9 is now encoded in 64 bits to use more flash memory from the computer than before. It now is faster to process complex operations such as toolpath, TypeArt and any calculation in general. It also increases the maximum size of files that can be generated or imported from 3Gb to 10Gb.
New - Wobbling for Galvanometric lasers (laser stations): opens possibilities to cut thin metal with a straight or V-shape cut.
New - Improved mechanical tool setting management: in the tool properties, you can now save parameters by color (speed, depth).